NOW SCREENING AT THE PROJECTION ROOM:
ALMADRABA 38.17° N 13.24° E
by U. Kanad Chakrabarti
15/10/2017 - 15/11/2017
"Looking at the video Almadraba 38.17° N 13.24° E after I have made it, it seems to be shot through with ghosts: Don Fabrizio Corbera, Muhammad al-Idrisi, William Kingdon Clifford... For some time, I had the intention of making an image essay, relying primarily on my own photographic archive of Sicily. My engagement with the island started in the mid-1990s in New York's Chelsea, where I used to hang out with a bunch of artists from Catania. Over drinks at the disco-gallery Passerby, they would tell tales, bitter laments really, of their island: Holy Roman emperors thrice-excommunicated; lions and peacocks frolicking in fragrant orange groves; the Vatican's own banker, hanging from a London bridge in shoes of concrete. And, of course, they talked of Capaci and The Kiss.
In 2003, I got to Palermo to look for myself, and over the subsequent decade and some six trips, have formed both a photographic collection and a mental picture. Three millennia of events have kept Sicily at the omphalos, the centre of the Middle Sea. Indeed, I see her as both metaphor and site for globalisation: shipping routes, petrochemicals, ecological collapse, the muezzin's call against peal of bells, criminality metastasised into the state's power and capital structures." U. Kanad Chakrabarti
---
My artistic practice originates in subjective interests outside art: principally the action of globalised markets, both today and throughout history. I am intrigued by how globalisation affects individuals, such as immigrants, as well as 'knowledge-workers' who are increasingly following the 'blue-collar' workers of yesterday into obsolescence. My own background as an itinerant banker and engineer inform my visual language, and provide, I believe, a valuable and unusual contribution to the contemporary conversation around these topics. In addressing issues, I seek to emphasise ambiguity and nuance, and while there is a political element to my practice, I do not seek to 'shout' or prescribe a specific political stance on the viewer.
I am a UK citizen, born in India and raised in the United States, who spent 20 years as a derivatives trader in London, Moscow and Istanbul. My undergraduate was at MIT in Computer Science (1994), and I took a MA (Painting) at the Slade School (2015).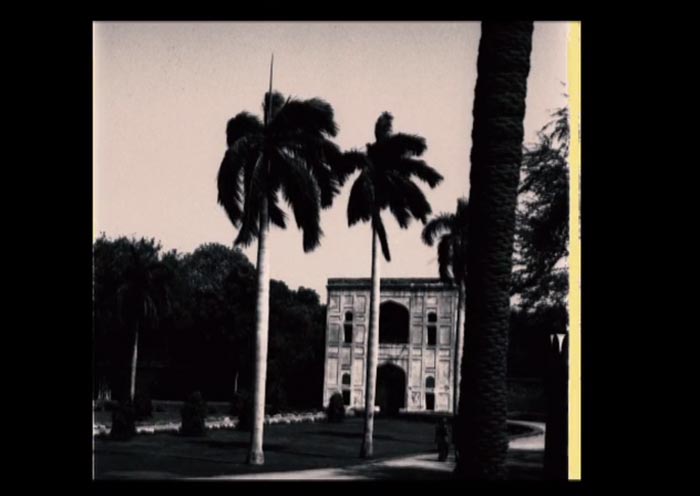 U. Kanad Chakrabarti's Website
---
The Projection Room at The Unstitute offers a virtual environment for creative experiments and self-empowerment over archaic creative institutions. See who has been selected this month, and find out more about their creative practice. Consider applying to the Participation Programme at The Unstitute.
*CLICK HERE to get our monthly Art Zine delivered to your inbox, featuring new content, interviews + opportunities for digital makers!